"Rocking the Bald" to Raise Funds For Childhood Cancer Research at the YMCA in Westport
3/26/2018 (Permalink)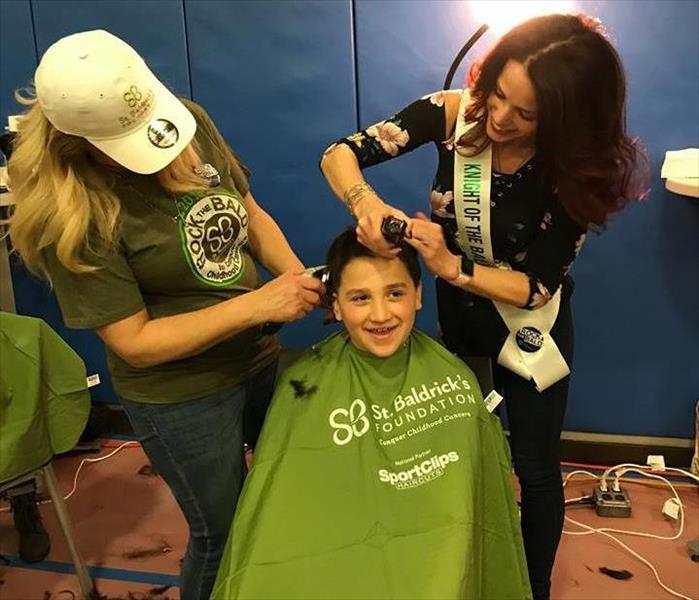 The son of our Business Development Director "Rocking the Bald" at the St. Baldrick's Foundation's Fundraiser in Westport, CT.
Hearing the word "cancer" strikes fear into all of our hearts. Unfortunately, there are very few people that we know who haven't been affected by a cancer diagnosis. Childhood cancer is especially heartbreaking, with only 4% of the National Cancer Institute's funding going towards childhood cancer research
SERVPRO of Milford-Orange-Stratford is proud to be a sponsor of TeamBrent's St. Baldrick's Foundation Fundraiser, hosted by the Weston Westport Family YMCA. TeamBrent has been raising money for children's cancer research for thirteen years. In their St. Baldrick's event, participants shave their heads in exchange for donations towards research. The celebration was a fun filled event with people in our community coming together to help others and we were excited to be a part of it!
TeamBrent believes that "Together we make a difference." and has raised over 8 million dollars to date. If you would like to make a donation to help fight childhood cancer or be part of a future fundraising event, please visit the following organizations.